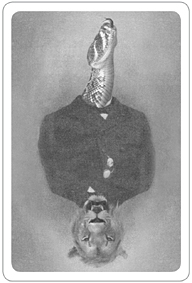 RAPID RABBIT — BESCHLEUNIGTE BILDWELTEN
Programmreihe der FRISE
in Zusammenarbeit mit
Ursula Panhans-Bühler
Eine Standortbestimmung
in Umbruchzeiten
---
30 Wochen Veranstaltungen
Das Programm 2011
in 5 Blöcken zum Ausklappen
Bilder, Lectures,
Beschreibungen, Links.
---
RABBIT'S TRAIL
Hase & Igel

Schlange & Löwe

Maus & Elefant

Schweine & Weltall

Herr & Huhn

SCHLANGE & LÖWE | MITTWOCH 13. APRIL: START
Chen Shihong: illegale Müllarbeiter in China
Levni Yilmaz: Tales of Mere Existence
Wang Bo u. a.
Chen Shihong, "Illegale Müllarbeiter in China"
, 45 S-W-Bilder in erzählender Reihenfolge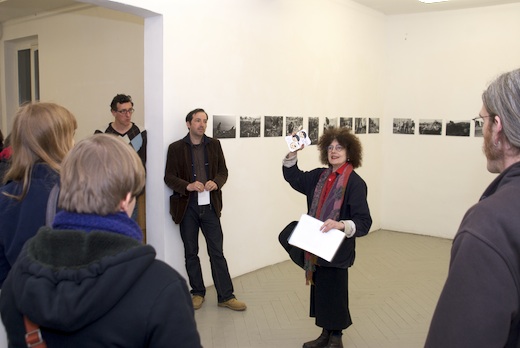 Ausstellungseröffnung
"Sie sind wie Zugvögel im rastlosen Getriebe der Stadt. Obwohl einige von ihnen viele Jahre in der Stadt gelebt haben, bleibt die Stadt im Grund ihrer Seelen immer ein vorübergehendes Zuhause. Sie trennen Müll, bereiten Ressourcen der Stadt auf, lösen damit zugleich selbständig Probleme der Tätigkeit von Millionen von China's beschäftigungslos gemachter Landbevölkerung."
– Zitat Shihong
» Einführender Text von Ursula Panhans-Bühler sowie das ausführliche Statement von Chen Shihong auf Englisch)
Levni Yilmaz, Tales of mere Existence
, Videoclips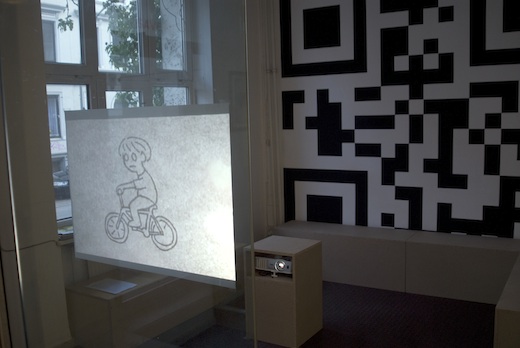 Levni Yilmaz,
Tales of Mere Existence
: Body; im Hintergrund QR-Code der Ausstellungsreihe
CLIP-POOL: 3 Playlists
mit Netzfundstücken, die für die neuen Dynamiken im Netz stehen:
Playlist 1: Internet-Journalismus
Anfang 2011 wurden Handyvideos zu Brandbeschleunigern der "Facebook-Revolution" in Nordafrika. Videos vom
Tahrir-Platz
und unkommentierte Mitschnitte von Geschehnissen wie einer
Verschleppung
durch Sicherheitskräfte in Tripolis schienen klassische TV-Berichterstattung alt aussehen. Basis für die Durchschlagskraft war die WikiLeaks-Revolution 2010/2011, mit dem Enthüllungsclip über das US-Militär
Collateral Murder
.
Eine andere Art Enthüllungsjournalismus zeigen US-Plattformen wie
New Left Media
, die im Gewand der klassischen Reportage z. B. Anhänger der Tea Party zur kompletten
Selbstentblößung
treiben. Massen von Clips ließen die Erdbebenkatastrophe in Japan scheinbar hautnah erleben, entweder. Die Clips waren private
Handyfilmchen
oder unkommentierte
Mitschnitte
, oft aus Überwachungskameras. In beiden Fällen wirkten die Clips näher, authentischer, möglicherweise, weil der fehlende Kommentar das Material ursprünglich. Ähnlich wirkt die Auszeichnung "privat". Es ist wahrscheinlich, dass die Frische des Formats mit der Gewöhnung nachlässt und – angesichts der schnell wachsenden Masse von Clips – die Bedeutung der journalistischen Vorauswahl wieder an Bedeutung gewinnen wird. Siehe auch das
Resümee
.
Playlist 2: Wang Bo
Der chinesische Künstler transportiert in seinen
Animationen
mehr oder weniger
versteckt
Kritik am Regime.
Playlist 3: Memes
Vielgeklickte Home-Clips lassen sich meist so kategorisieren: Entweder es handelt sich um Found Footage, wobei entweder Sound oder Bild zur humoristischen Verfremdung neu dazugegeben
wurden
oder auch
, oder man sieht Leute, die mindestens so gewöhnlich sind wie du und ich, aber noch dämlichere Dinge tun; dritte Möglichkeit: diese Leute sind wie Stars, ohne welche zu sein. Über den YouTube-Erfolg werden sie es dann meist
doch
. Dass das Internet ein ganz neues Konzert-Genre ermöglicht, bewies im Chatroulette-Kapitel bereits
Ben Folds
.
Das Geheimnis des Erfolgs dieser Clips scheint zu sein: Privat trifft auf Öffentlich. Der User wird Zeuge eines persönlich erlebten Unglücks, einer Äußerung, einer Entblößung und ist gebannt von dieser Zeugenschaft, im Wissen, diese mit einer Masse von Usern zu teilen. Das Spannungsverhältnis von wie zufällig dem Verborgenen Entrissenen und Weltpublikum ist der Humus für den Erfolg des Drei-Minuten-Clips. Heavy Stuff zum Schluss: "I will Survive"-Video des Holocaust-Überlebenden
Adolek Kohn
.